We want to share with the amazing Runeverse community, as we always have in the past, what we've been working on and what you can expect in the upcoming releases.
Standard
Many of you have asked us for a guided tutorial to help you take your first steps in the game. We are working on a step-by-step tutorial with a simulated game and a few practice games against the bot. We are also revisiting the bot which will play more realistically and allow you to test your decks in a match in line with your current level.
We are also working on a system to reward deck sharing. As many of you already know, decks can be shared on our site, along with an explanation of how they are supposed to be used and why certain card choices were made. Soon those who share decks will be rewarded with gold for each import of the shared deck. This will give an incentive to anyone who has a deck they think is good to share it with the community.
All of these features will be implemented progressively throughout May!
We are working on other stuff that we hope to release during May but are still in an early stage, we will share them with you soon!
Sea Brawls
Sea Brawls beta is going strong! We've received so much positive feedback and we have a boatload of new features in store!
A game dedicated to Sea Brawls
(coming later in May)
Sea Brawls deserves a completely dedicated game, and that's what we're going to do!
Dedicating a separate game to Sea Brawls will make it possible to implement some features we are working on right now. You'll still be able to switch between games quickly and easily if you have both games installed. A section within both games will allow you to switch from one game to another with one click!
New minions
(coming later in May)
The minion pool will be expanded with the inclusion of new minions and the revisiting of some of the old minions.
Exclusion Mechanism
(coming May 5th)
With an expanded minion pool it will eventually become very difficult to find the minion you need the most. Therefore an exclusion mechanism will be added to balance out the wide variety of minions in the pool. At the start of the game, before choosing your rune, you can see which class is excluded from the game for all players. All runes, minions, equipment, spells and traps that work on that class will be excluded from the game.

A new in-game currency
(coming May 5th)
At the moment the only currency to buy minions and equipment is gold. We were not entirely satisfied with this system because it forced decisions to be made about whether to prefer a minion, a roll, or an equipment.
We are introducing a new type of currency: swords!
At the end of combat you will get swords depending on the outcome:
1 sword for a defeat;
2 swords for a draw;
3 swords for a victory;
4 swords if you are in a streak.
Swords will allow you to buy equipment and other items, gold will remain for minions and roll. This system will also counterbalance the game progression, where, at the moment, winning combats at the beginning brings no actual advantage.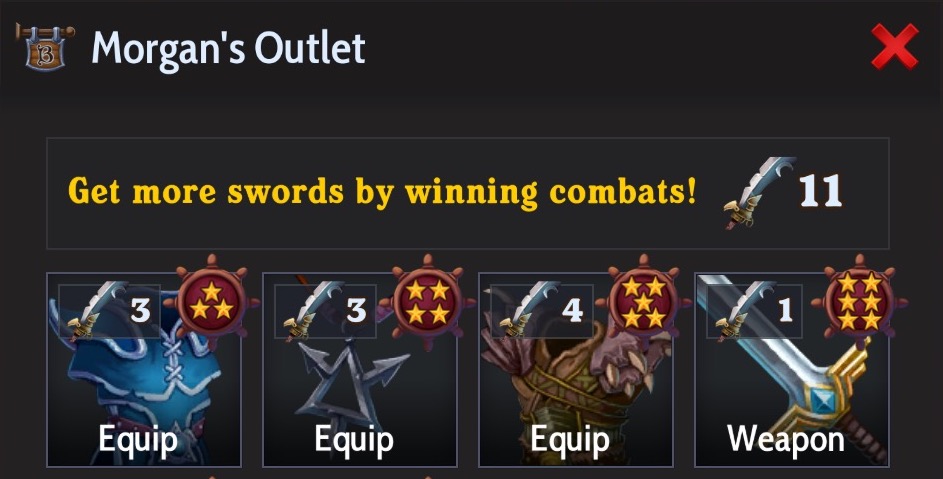 Equipment, Traps and Spells
(coming May 5th)
Equipment will be revised, more subtype affinities will be added. In addition to equipment, you will also find traps and spells in Morgan's Store! You can buy traps during your turn and place them on the battlefield. Traps are triggered by events during combat. Spells are cards that apply temporary effects. Equipment, spells and traps can be purchased with your swords!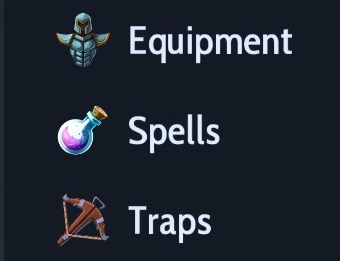 Tutorial
(coming later in May)
Sea Brawls also needs a dedicated step-by-step tutorial that explains all the mechanics and features in a clear and narrative way. It will be fun to play even for those who already know the game!
Clans
(coming later in May)
Yes, clans are coming to Sea Brawls! Clan members will enter the game in 4vs4, in a cooperative mode with very different mechanics. We will reveal more details about the clans in the near future! Stay Tuned!